Yamaha XT660R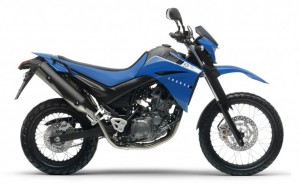 Concrete or off road? No matter for the XT660R, a relentlessly tough high-spec all-rounder built to survive whatever type of terrain you face. The XT660R is a highly evolved member of the XT clan that thrives on journeys of any length. A bike that can waltz through the weekday commute and head out on the adventure trail when the weekend beckons.
This fuel injected 660cc thumper offers an attractive blend of torquey power and light steering in a true dual purpose package that continues a proud tradition of XTs dating back to the original Dakar rally thumpers. Beefy Paioli forks and a powerful Brembo brake add substance to the European styled bike that asks you to take the road less travelled.
Road Bike Hire
Duration of Hire
4 Hours
8 Hours
24 Hours
48 Hours
3-5 Days
6-14 Days
15-21 Days
Bond
Yamaha XT660R
$219
150km
$239
200km
$259
250km
$249
300km
$239
350km
$209
Unlimited km
$169
Unlimited km
$3000
Included
• With each hire we supply a full face helmet, gloves and jacket. A set of pillion gear is available for an additional charge of $40.
• Fully comprehensive insurance is included with a bond/ insurance excess required of up to NZ$3000 per bike.
• A range of maps highlighting great riding in the area is available with each hire.
• An unlimited kilometre allowance is available for 6 day+ rentals.
• A 24 hour a day freephone number is provided for any assistance required.
Additional Extras
• The cost of extra km's on all road bikes is 40 cents per km e.g. $40 for an additional 100km.
• A set of pillion gear is available for an additional charge of $40.
• A limited number of top boxes and panniers are available free of charge for certain bikes so please let us know if you would like such features and we will let you know if this is possible.
Requirements
• Each driver must hold a full motorcycle licence that covers the desired motorcycle to be hired. Each driver should be at least 25 years old or have held their licence for a minimum of 5 years. This must be produced at check in.
• A Visa or MasterCard credit card with sufficient funds is required for the bond.
Bookings/ Payment/ Check in
• Bookings are recommended, and a 50% deposit is required to confirm a booking. All payments are non-refundable if cancellation is within 7 days of the hire or tour commencing.
• Final payment must be made seven days prior to commencement of the hire or tour.
• Please check-in at the Offroad Adventure Centre, 61A Shotover Street in central Queenstown. Please allow approximately 15 minutes for check-in. Remember to bring your driving licence and a Visa/MasterCard for the bond.
• Our shop opening hours for all pickups/ returns is 8:30am to 6:30pm.
• Late return fees will apply and there is no refunding on early returns.
To Note
• Bikes must be ridden in accordance with New Zealand laws. All fines, parking tickets are the riders' responsibility and must be paid before leaving New Zealand. Bond information will be held and used if fines etc. are received relating to the hire.
• Prices are subject to change.